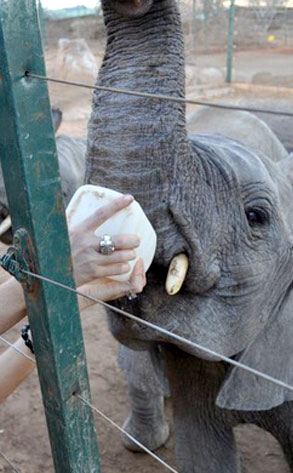 twitter.com/mrskutcher
This star got close to a baby elephant during her trip to Kenya.
How close? Check out how she's feeding the little guy a bottle of milk. Of course, she's a seasoned pro at bottle feeding, as she already raised three humans of her own.
Her hubby accompanied her on the trip to Africa, and naturally, the Twitter-happy twosome have been sharing pics from their trip online.
Think you know who's getting personal with a pachyderm? Find out after the jump...