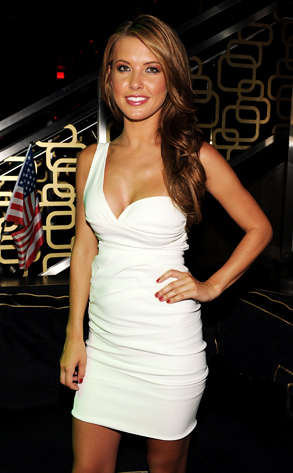 Denise Truscello, Getty images
Audrina Patridge's alleged stalker will have to stay on his side of The Hills for good.
The reality starlet and her brother, makeup artist Mark Patridge, appeared in court this morning to make 24-year-old Zachory Loring stay away from her permanently. She and her sib were granted a temporary restraining order on Sept. 10 after Loring showed up at their Hollywood Hills home with disturbing poems and letters, a beer and even a drawing of a woman being strangled.
"Audrina appeared this morning in Los Angeles Superior Court and took the witness stand," her rep, Jennifer Shoucair Weaver, tells E! News. "She was questioned by attorney Jeffery Rubenstein about several incidents which occurred with an alleged stalker, Zachory Loring. The Judge issued a three-year permanent restraining order against Mr. Loring, who did not appear in court, to stay 100 yards from Audrina."
Too bad simply bickering won't be enough to force Kristin Cavallari to keep away from the Sorority Row victim.