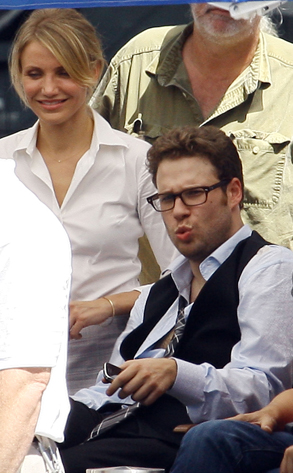 Fame Pictures
What with the crashing, the smoke and the shakeups, it seems as if The Green Hornet is in need of its own superhero.
But the production is plugging along despite the latest mishap, a bitty bomb scare today on the film's Los Angeles set.
LAPD were called to the Wilshire Boulevard location when crewmembers discovered an unfamiliar-looking metal object lying in the parking lot.