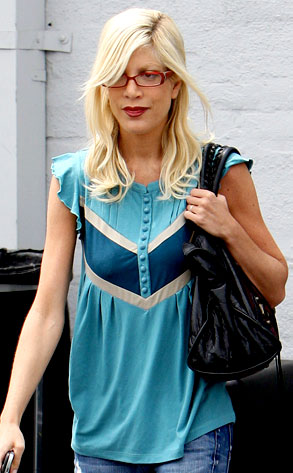 Max Butterworth/ Sam Sharma, PacificCoastNews.com
Tori Spelling is in recovery mode. From what, nobody knows.
The Inn Love reality star and professional marriage rumor-debunker is currently laid up in a hospital, where she has been receiving treatment for severe stomach pains.
"Tori went to the hospital last night for abdominal pain," her rep told E! News. "They released her last night. She wasn't feeling any better today so she returned to the hospital for more tests."
There's the clinical, succinct explanation. For the slightly less composed alternative, we turn to Spelling's concerned hubby, Dean "Twitter Play-by-Play" McDermott.