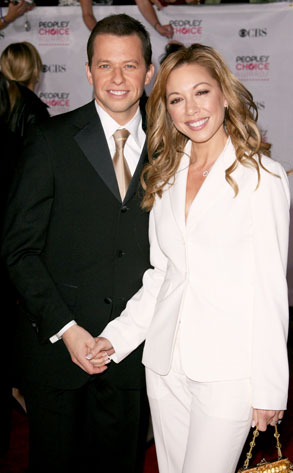 Jesse Grant/ Getty Images
Jon Cryer is continuing his winning streak.
After taking home Emmy earlier this month, the Two and a Half Men star and wife Lisa Joyner have confirmed to People that they've also taken home a baby girl.
The pair have adopted their first child together, Daisy, born Aug. 11.
The 44-year-old actor even mentioned his "baby girl" in his acceptance speech on Emmy night.
Cryer has a son, 9-year-old Charlie, from a previous marriage.