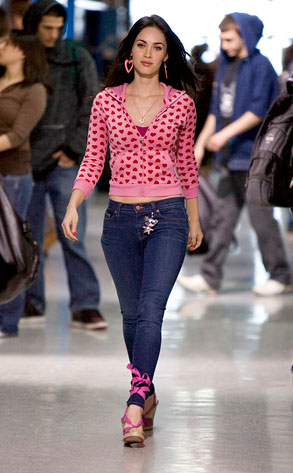 James Dittiger/ Twentieth Century Fox Film Corporation
Lucky lady Megan Fox had two totally coveted career moves in the last two weeks—getting her first starring role in Jennifer's Body and hosting Saturday Night Live. And Meg wasted both opportunities big-time.
Everyone's fave tattooed brunette (sorry, Angelina!) finally had two chances to show H'wood she could truly act—that she wasn't just some flavor-of-the-month sexpot (ya know, like Angie). But after seeing Jennifer and her SNL stint ourselves, we still have no idea about Meg's ability as a real actress with killer comedic timing, since every damn moment focused on her already overexposed bod.
What's a poor li'l superhot gal to do? Well, for starters…