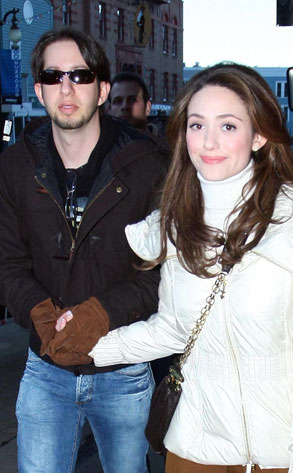 Brogmus/Johnstone/INFphoto.com
In about 180 days after tomorrow, Emmy Rossum will be officially single.
The actress' estranged hubby, record company exec Justin Siegel, filed for divorce Friday after a year and a half of marriage—a union that masqueraded as just a boyfriend-girlfriend thing until this summer.
But everything leaves a paper trail, even secret marriages.
After Rossum and Siegel went their separate ways in August, E! News confirmed that a marriage license had been issued to the couple, who also paid to keep the issue date confidential.
Siegel's divorce petition, however, states that he and the Phantom of the Opera star tied the knot Feb. 17, 2008. Citing irreconcilable differences as the reason for the split, he also wants Rossum, 23, to pay his legal expenses for the divorce and give him spousal support.
Gee, how could she let this one get away?