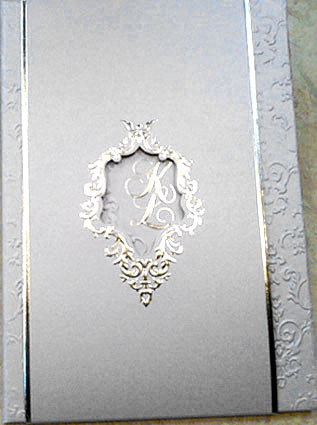 E! Entertainment
There was a fake floating around, but this one's the real deal.
To go along with our pic of Khloe Kardashian's real-as-it-gets 9-carat engagement ring, here's a shot of the wedding invitation entreating "the pleasure of your company" (well, not your company, per se) at Khloé and Lamar Joseph Odom's Sunday nuptials.
Hosted by Bruce and Kris Jenner, the the black-tie ceremony and reception at the Beverly Hills estate of über-manager Irving Azoff promises to be quite the star- and athlete-studded affair.
(Check out more images after the jump.)