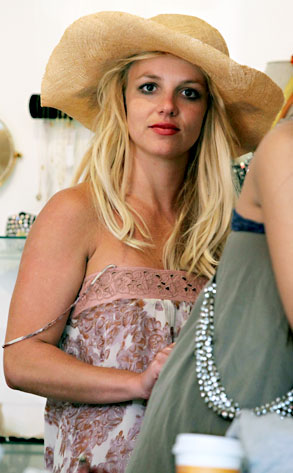 Fame Pictures
You'd think this guy's rollover minutes would have expired by now.
Shutterbug Ricardo Mendoza, whose foot fell victim to the tire of Britney Spears' Mercedes in 2007, has updated his accusation against the rejuvenated pop princess.
When he sued her for assault, battery and negligence in May, the damages were unspecified. But now, they're specified: Mendoza wants $195,000 in general damages, $16,533.59 for medical bills and $10,000 for any future foot problems.
Or Italian leather boots or something.
Mendoza, who was clicking away for TMZ at the time of the incident, let the website auction off the treaded-upon sock he was wearing two years ago, saying that would be that—but apparently it was not.