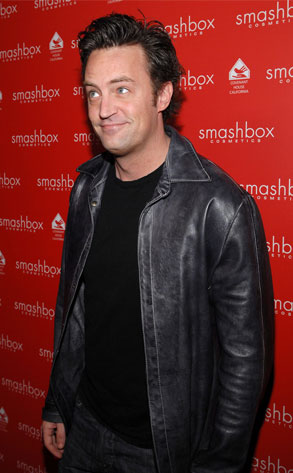 John Sciulli/WireImage.com
Matthew Perry, sittin' pretty at Palihouse in West Hollywood on Saturday around midnight, enjoying a dudes' night out with a few other fellas at his table.
How much was the former Friend loving his male companions' conversation? Some star-effing gals tried to pick Perry up at the bar, but "they didn't get very far," says our source. Not in a sociable mood? Or just behaving as they do in WeHo and preferring some male-centric action?
Matty wasn't the only piece of male H'wood eye candy out and about. There was also...