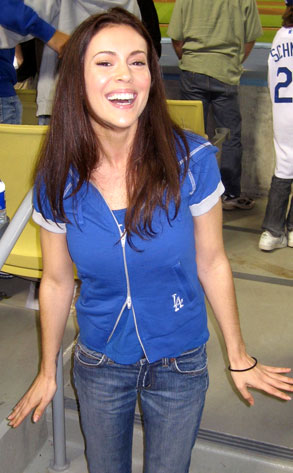 Pacificcoastnews.com
"I'd like to have children at some point, but we will see what happens. The horses and Chihuahua and German shepherd keep us very busy. Our bed is already very crowded!"
—Alyssa Milano, fessing to us about married life at a recent H'wood do. The curvy babe, who just got hitched to David Bugliari about a month ago, was totally glowing with happiness. Tho it certainly helped that the still über-doable gal looks like she hasn't aged a day in her life
Let that be a lesson to all those Jessica Simpson haters who joked about her poor Daisy's disappearance. Animals can be your babies, too.
Can't say we'd recommend letting your horses jump into bed with you, though I'm sure somebody in this town's tried it.