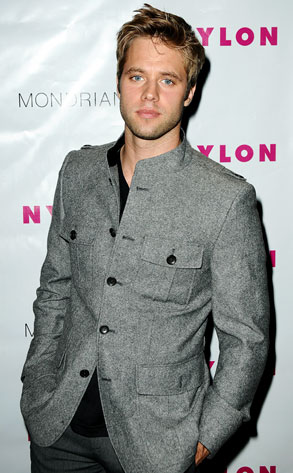 Jason LaVeris/Getty Images
Get ready for more and more skin on the new Melrose Place.
Shaun Sipos, who plays Michael Mancini's bad-boy son, David Breck, on the revived prime-time soap, tells me he's already been stripping down to his skivvies for some scenes.
"We do get naked," says Sipos, 27. "They've started to stick me in my underwear and have me running around a little bit."
In other words, he's been working out harder these days...