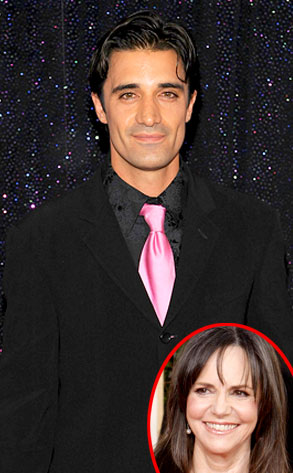 Dimitrios Kambouris/Getty Images; AP Photo/Matt Sayles
Just when we thought we were Gilles Marini's No. 1 fan, along comes...Sally Field!
The 62-year-old acting legend is smitten with the Sex and the City and Dancing With the Stars hunkster, 33, after working with him recently on Brothers & Sisters (he's guesting as a love interest to Sarah Walker, played by Rachel Griffiths).
Read on find out exactly what Ms. Field (and another certain female television star) thinks of Marini...