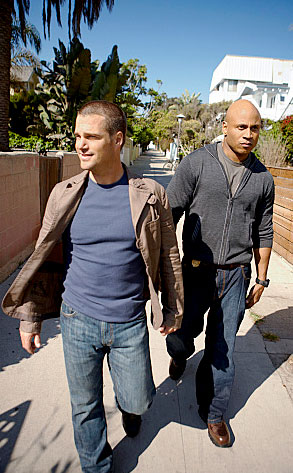 Joseph Cultise/CBS
Kelly Osbourne was divine. LL Cool J was money.
CBS' NCIS: Los Angeles killed last night with 18.3 million viewers, per preliminary Nielsen estimates. The series premiere—even bigger than The Mentalist's last fall—dominated the second hour of ABC's still-kicking, but slipping Dancing With the Stars.
The only show that LL Cool J and Chris O'Donnell's new vehicle didn't outrun was Mark Harmon's old one. Original-recipe NCIS owned Tuesday with 20 million viewers for its seventh season premiere.
Overall, it was a good night for free TV, with solid starts for CBS' The Good Wife (13.7 million) and ABC's The Forgotten (9.5 million), which probably helped Christian Slater forget My Own Worst Enemy.