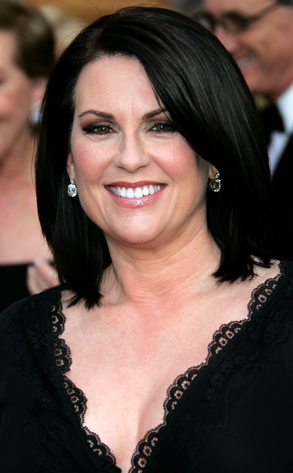 SGranitz/Getty Images
Megan Mullally, you're a real trouper.
The Emmy-owning Will & Grace star is soldiering on with her show-biz duties even after suffering minor injuries last week in a car crash.
Per the Beverly Hills cops, the collision occurred at about noon Sept. 16, when Mullally's vehicle struck another car. Investigators are still trying to piece together what happened and no citations have been issued.
"The two parties involved in the accident were solo. There were no passengers in either vehicle," Lt. Tony Lee told E! News.
"It was nothing dramatic. Just a complaint of pain injury," Lee said, adding that paramedics treated both parties at the scene for minor dings—their rides weren't so lucky. "The vehicles were actually towed...[with] moderate damage."
The smash-up however caused the 50-year-old funnylady to bow out of her L.A. play, The Receptionist, last Thursday and Friday. Mullally was back onstage Saturday with a brace on her wrist. Tonight, she's due on the red carpet for the premiere of her new film, a big-screen remake of Fame.