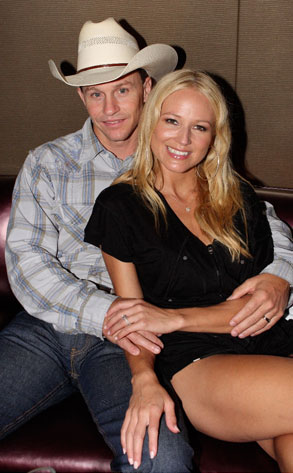 Aura Nightclub
When Jewel sang "You Were Meant for Me," she definitely wasn't talking about this guy.
A Wisconsin man has been nabbed on stalking charges after trespassing on the Texas ranch the folkster shares with her rodeo-riding hubby, Ty Murray.
According to the Stephenville Empire-Tribune, 50-year-old Michael Lawrance Kozelka was taken into custody Sept. 15 by the Erath County Sheriff's Department.
Per the police report, the intruder showed up at the 2,000-acre sperad the day before and was warned by Murray not to return. Undeterred, Kozelka allegedly went back the next morning and approached the main residence, at which point Murray hog-tied the intruder like a bum steer called the cops. Deputies arrived and found that Kozelka was packing a knife.
"He was not aggressive and was not mad," Bryant told one reporter. "He just said he was on a mission from God."