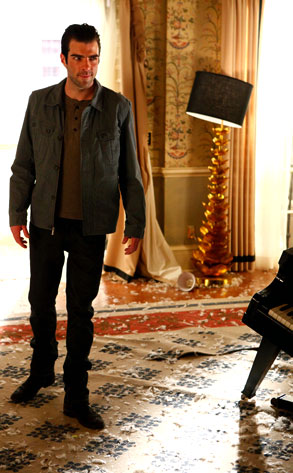 NBC Photo: Trae Patton
What's wrong with Heroes? What's right with House? And how did The Big Bang Theory wind up with Neil Patrick Harris' Emmy bounce?
The answers—and more questions—in the latest TV ratings quiz:
1. How are the odds looking for a fifth season of Heroes? Not so great after last night's fourth-season premiere ran last among the Big Four networks, with just 6 million viewers, per preliminary Nielsen estimates. The show, already on thin ice with NBC, further botched its cause by helping bring Jay Leno down to his lowest numbers since the comic's 10 p.m. premiere.
2. Why is House in a better place than House? Dr. House, as we learned in Monday's sixth-season opener, is regrouping at a psychiatric hospital. Fox's House is living large with 16.5 million premiere-night viewers, up almost 2 million from last fall.