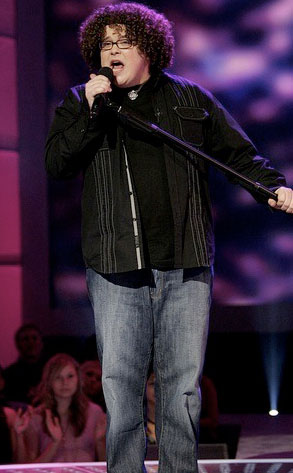 Fox
Chris Sligh may not have won American Idol, but he certainly feels he's won some hard-fought wisdom.
Being the total sweetheart that he clearly is, he's imparting it on the masses, taking to his blog to offer advice to the season eight kiddos who recently wrapped their big tour.
"You're not going to be successful," the season six 10th place finisher writes. "You're not going to be millionaires (with the exception of MAYBE Kris [Allen] and Adam [Lambert]). You are going to struggle. No one will care about you."
Feeling the warm fuzzies? He goes on…