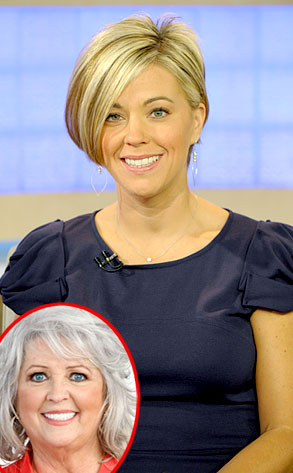 Lisa Berg/NBC; John Parra/Getty Images
Believe it or not, Kate Gosselin may not be as outspoken as you might think.
I hear the famous mother of eight was surprisingly reserved when she shot the pilot this weekend for an in-the-works syndicated talk show with cooking queen Paula Deen.
"She was very shy," a source reports. "She was a lot shier than I thought she would be."
How did she jive with Deen and the other potential cohosts, comedian Judy Gold, former Early Show coanchor Rene Syler and newsman Bob Woodruff's wife, Lee Woodruff?