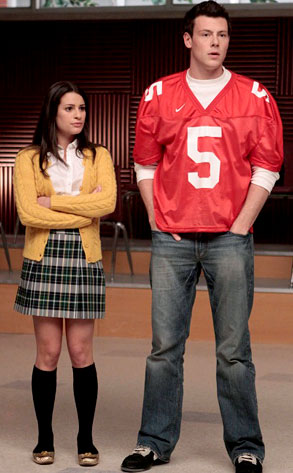 Carin Baer/FOX
Fox just ordered an additional batch of Glee episodes, to complete that show's first-season order. The musical comedy has produced 13 episodes so far, but the cast was in limbo about a full-season order until today, when Fox announced the pickup.
And thank goodness, too, because Glee star Jane Lynch recently told us, "I am a mature, experienced professional who will probably go off into a corner and cry if the show is not picked up for nine more." And according to the radioactively charismatic Amber Riley, "If we get picked up for nine more, we'll go back in January." Since that if is now a when, expect to see the final nine on the air in late March or early April.
But what's to come in the remaining 10 produced episodes? We caught up with the cast recently, and they spilled lots of secrets. Read on to find out about an all-wheelchair dance number, a Lindy Hop between an unlikely pair and which two wildly different characters might shock you by hooking up...