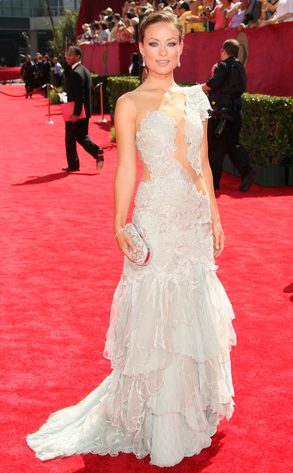 Jason Merritt/Getty Images
"No, I don't think we have it harder. There are a lot of really powerful women now who have proven themselves and have risen to the top. Look at the executives. We need more directors, but the ones who are working now are brilliant. I think as a woman, often you'll be underestimated, but that's even more of a reason to prove yourself."
—House star and resident hottie Olivia Wilde, when we asked her if she thinks women have it harder in the entertainment business
We totally dig Olivia. She's gorgeous, obviously, but she's one of the more well-spoken chicks in town. We still heart the deliciously crafty Megan Fox, but with all her vagina-power-type quotes, we think there might, perhaps, be a better way to articulate female power. Enter Olivia Wilde.
When will we see these two babes share a screen?