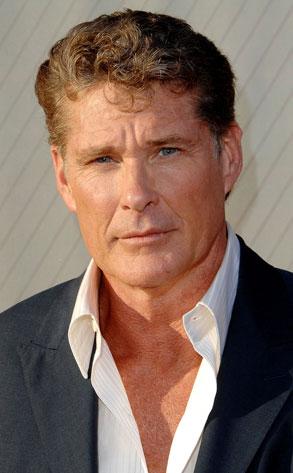 Jon Kopaloff/Getty Images
Trouble at the Hoff's house.
Paramedics responded to a 911 call just before 3:30 p.m. Sunday at David Hasselhoff's digs in Encino, Calif.
"We sent an ambulance and a person was transported to a local hospital," says Brian Humphrey of the Los Angeles Fire Deparment. He declined to divulge the identity of the person or the reason for the hospitalization, citing privacy concerns.
The 57-year-old America's Got Talent judge has not shied away from discussing his struggles with alcoholism. He was hospitalized in for alcohol poisoning back in October 2007, just months after his daughter infamously videotaped him on the bathroom floor in the throes of a bender.
"Unfortunately, I did have a brief relapse, but part of recovery is relapse," the erstwhile Baywatcher said in a statement upon release of that tape. "I am a recovering alcoholic."