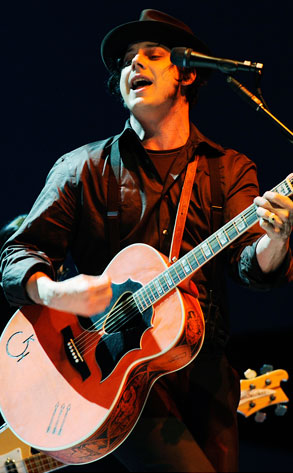 AP Photo/Chris Pizzello
Even as the Toronto Film Fest winds down, there are still a few celeb sightings—not to mention the splendor and spectacle of the Cadillac People's Choice Awards. And did we mention the Kanye West weirdness?
Friday's highlight—a moment bridging the gap between music fans and movie fans—wasn't just the premiere screening of the rock 'n' roll concert documentary, The White Stripes Under Great White Northern Lights at the Visa Elgin theater. The real capper came in the post-screening Q&A, as director Emmet Malloy answered a question from the audience about the inspiration behind the doc.
As Malloy talked about the genesis of the project, White Stripes frontman Jack White rushed the stage, snatched away the microphone and said "Ima let you finish—but Orson Welles made the greatest movie of all time!"…even closing his "tribute" to Kanye with a perfectly matched shrug as the crowd roared.