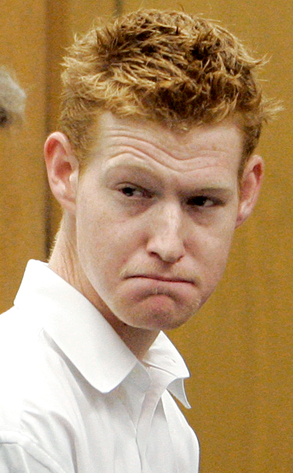 AP Photo/Reed Saxon
Farrah Fawcett might be looking down and smiling right about now.
Redmond O'Neal, the 24-year-old drug-addled son of the late Charlie's Angels star and actor Ryan O'Neal, pleaded no contest to heroin possession in a Santa Clarita, Calif., courtroom today and received three years' formal probation.
The younger O'Neal was busted April 5 when he was caught with the drugs while trying to visit an inmate at a California lockup.
His lawyer, Richard Pintal, tells E! News that O'Neal is now eligible to be transferred from the locked-down Wayside Honor Ranch, which specializes in hardcore rehab, to a residential addiction treatment facility.
"We're very happy with the resolution today," says Pintal, adding that he hoped the transfer takes place quickly.
O'Neal will still need to win the approval of the city's Drug Court, which had sentenced him for an earlier drug case. A judge is expected to take up his transfer next week.