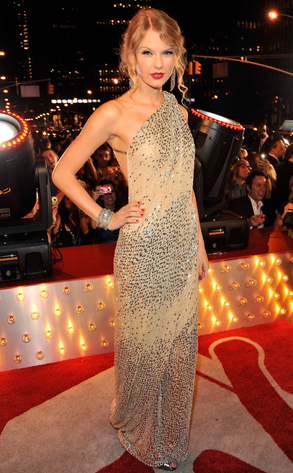 Kevin Mazur/Getty Images
It was radio interview day for Taylor Swift, who was making rounds promoting her single "You Belong With Me" reaching No. 1, being on People's list of Best Dressed Celebrities or her album going platinum.
The happy-times list goes on like so. In fact, the only thing she wasn't promoting was the Interrupting Kanye Incident.
During her interview with the MJ Morning Show on Tampa Bay's 93.3 (audio is here), T.Swift made her desire not to talk about Kanye very clear. The first time MJ asked her to describe what happened that fateful VMA night, Taylor explained: