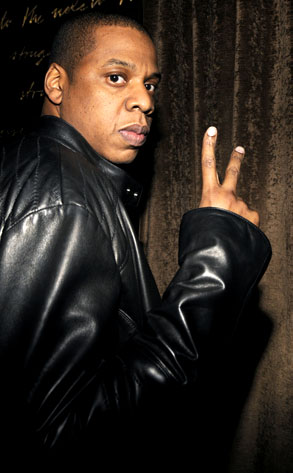 Kevin Mazur/WireImage.com
For those of you wondering where in the world Jay-Z was during the Kanyegate furor, the answer is England.
Which would explain why he was about the only person in the world who hasn't yet weighed in on Kanye West's Taylor Swift-belittling VMA hissy fit on our shores. That is, until a BBC Radio 1 DJ got ahold of Hova today.
"It's an awards show," Jay-Z said, dismissing the hullabaloo around his "Run This Town" collaborator (and de facto "little brother")'s spotlight hijacking.
"He's just a super-passionate person."
Well, that's one word for it...