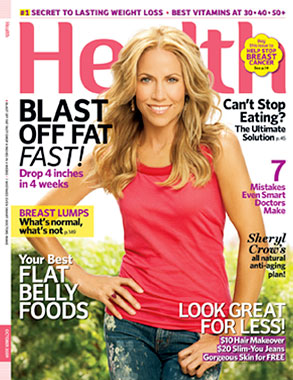 Health
Sheryl Crow has no plans to go under the knife.
"When you shoot your face with Botox and stuff, you rob yourself of your ability to have youthful expressions, and that's why sometimes people look a lot older," Crow tells Health magazine.
Despite some toughs time in recent years (in 2006, Crow split from her fiancé Lance Armstrong and then successfully battled breast cancer), the rock star says she feels better than ever ...