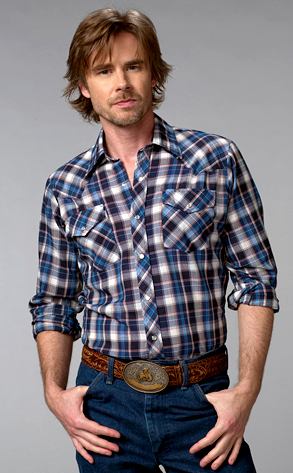 Steven Lippman/HBO
All we do is yak yak yak about Alexander Skarsgard or Stephen Moyer when we talk about the True Blood hotties, but we totally forget about the superdoable Sam Trammell.
The shape-shifting dude who plays Sookie's boss was spotted at vintage hipster boutique Wasteland on über-trendy Melrose Avenue. Our overeager eyes saw him holed up in the dressing room, trying on clothes that were "very Sam Merlotte-y"—flannel shirts of all colors.
The delish boob-tube boy ended up going with a burgundy button-down, which he later wore on Chelsea Lately. Ah, so close to us, yet still too far away to do any good, know what I mean? And how was the hunk looking?