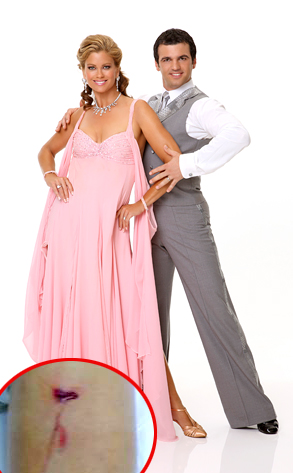 ABC
Safety measures be damned. The new season of Dancing With the Stars hasn't started yet, but already the injury count is one two and holding.
Kathy Ireland received seven stitches in her leg when a day at the beach turned into a day at the emergency room.
The accident happened on Sunday, when the former model took partner Tony Dovolani's advice to "go out and have fun" on what may—should she prove to be any good at this dancing thing—have been her last free day for quite some time.
Unfortunately, she failed to heed the latter half of his advice, when he told her children to "make sure she doesn't do anything to injure herself."
Here's what went down...