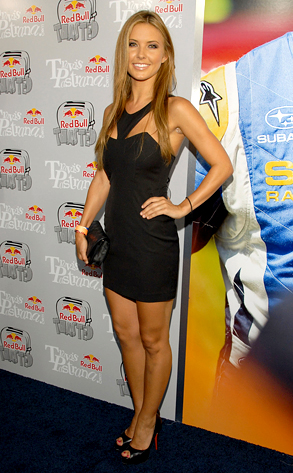 Mark Sullivan/Getty Images
Now if only Audrina Patridge could make Kristin Cavallari disappear like this...
The man who so pestered Patridge that she sought a restraining order against him has been locked up on a pair of warrants in separate cases.
Zachory Loring, 24, was jailed yesterday in Sonoma, Calif., on outstanding charges of vandalism and disturbing the peace. "It's pretty much a simple warrant arrest," says Sonoma PD spokesman Lt. Chris Spallino.
Loring had been rung up on the respective misdemeanors in 2007 and last June, both in the town of Petaluma. He remains held without bail and is due in court on Friday.
The 24-year-old star of The Hills and Sorority Row claimed Loring repeatedly showed up unannounced at her L.A. home, once with a picture of a strangled woman. That prompted her to go to court to keep him away.
A hearing on making the protection order permanent is set for Sept. 30. Patridge's rep declined to comment on Loring's arrest.