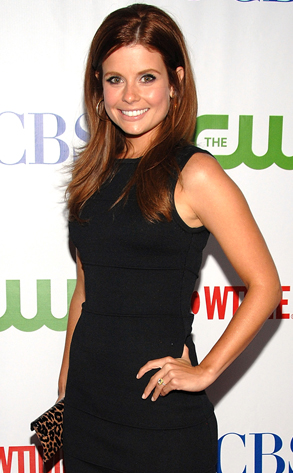 Jean-Paul Aussenard/Getty Images
You know who is awesome? Joanna Garcia is awesome. She is quite simply one of the kindest, most gracious ladies we have ever met in our tour of TV land, and we're delighted that she's joined Gossip Girl, one of our fave shows.
We just caught up with Ms. Joanna to find out what her character Bree Buckley will be doing during her four-episode sojourn on the show, and it turns out that ladylike Joanna's going to be getting a little sex-ay.
Read on to find out about the time she spent between the sheets with Chace Crawford...