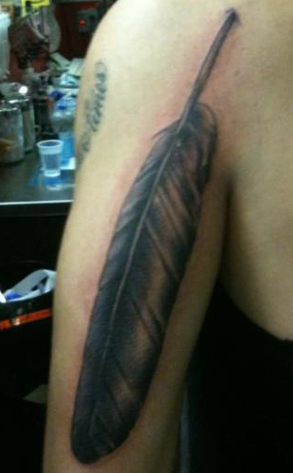 Courtesy of ONTD
What was this actor thinking when he got his arms decorated with huge tattoos?
Not only does the freshly inked feather look superpainful, it also looks beyond tacky.
The character he plays on his hit TV show is known for his impeccable taste in fashion, and we bet he wouldn't approve of these tats.
Think you know who's got the ugly arm decor? Find out after the jump...