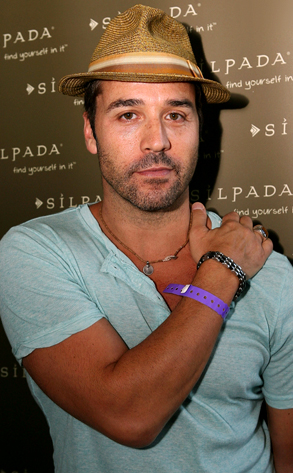 Maury Phillips/Getty Images
The fish story is off the hook, but, apparently, no one's throwing it back into the ocean. Stories about Jeremy Piven and his mercury poisoning dramz seem to have no end.
Yesterday, Joe's Pub in New York City, which is run by the renowned Public Theater, put on The Piven Monologues, a special, comedic reading of the "s--tstorm," as the website describes it, or comments said about the actor following his sudden departure from Broadway's Speed-the-Plow. An additional performance of the show is scheduled for next month.
Needless to say, the Piv isn't too pleased about this.
According to the New York Post, the Entourage star has sent the Public Theater a cease and desist letter.
"We didn't say you cannot do the play, we said you can't make defamatory statements about our client," the star's attorney, Marty Singer, told the paper.