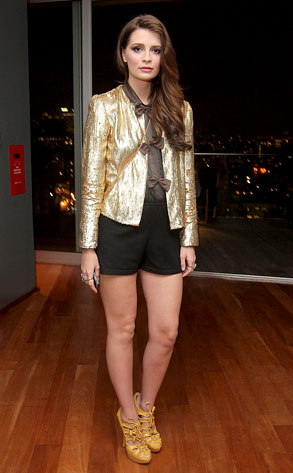 Michael Loccisano/Getty Images for GQ Magazine
Thankfully, this party never really caught fire.
Mischa Barton was just one of the celebs spotted lighting up at Alexander Wang's fashion week soiree.
What's the big deal, you ask? The event was held at a Mobil gas station in NYC, and the celebs were directly next to the gas pumps.
Other celeb offenders at the hipster chic bash include Jared Leto and Courtney Love, who also performed at the party to not so rave reviews.
"Her rendition of Bette Davis Eyes (belted out with the help of cue cards) was painfully off key," a source tells E! News, adding that the crowd still seemed into it.
Luckily, the party eventually fizzled out on its own.