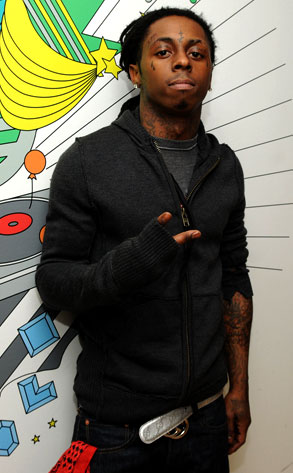 Bryan Bedder/Getty Images
Lil Wayne's got a lot of diaper-changing ahead of him.
The "Lollipop" rapper and actress Lauren London are celebrating the birth of their first child last Wednesday, a rep for London tells E! News.
"Lauren London and Dwayne Carter welcomed their healthy baby boy into the world on 09-09-09," a rep for London, whose cerdits include I Love You Beth Cooper and guest stints on 90210 and Entourage. "Everyone is happy and well."
Wayne has two children from previous relationships—a 9-year-old daugher from his two-year marriage to childhood sweetie Antonia Carter (they divorced in 2006) and a 10-month-old son. Wayne has not disclosed the latter's mom.
But he may be ready for a quartet. Singer Nivea, one of Wayne's on-off paramours, phoned into an Atlanta radio station and revealed she's preggers and the dad may be the rapper.
Sounds like somebody should be using a wrapper...