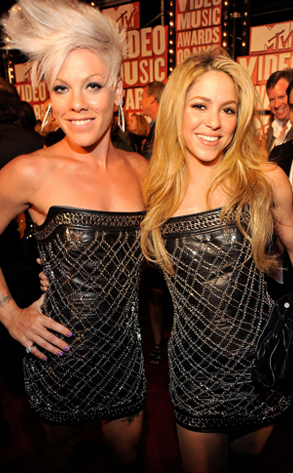 Kevin Mazur/Getty Images
It's a good thing Pink and Shakira are both cool celebs and not overdramatic narcissists like Kanye West.
In what could have caused a potential red carpet catfight, both singers showed up to last night's Video Music Awards wearing the exact same Balmain leather-studded dress.
But we can't blame their stylists for this one...