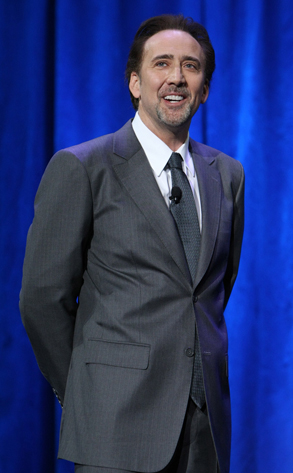 Eric Charbonneau/Getty Images
Nearly 5,000 fans rose to their feet when Nicolas Cage, National Treasure star and Disney cash cow, took the stage at the first annual Disney Fan Expo. Cage was promoting his new fantasy-comedy, The Sorcerer's Apprentice, loosely based on the groundbreaking Disney flick, Fantasia.
He told the crowd, "A day like September 11th kind of puts into focus everything that I want to accomplish…I make films for the children. When times get tough it is increasingly important that we put a smile on faces all over world and entertain the entire family and I think that's what the Sorcerer's Apprentice was all about."
Names from the top of the A-list—John Travolta, Johnny Depp, Miley Cyrus, Tim Burton—joined Cage to stump for their newest Disney projects. We got sneak peeks of trailers, behind-the-scenes footage and news about movies like Pirates of the Caribbean and Prince of Persia.
Here's a rundown (with links) of the juiciest parts of the day: