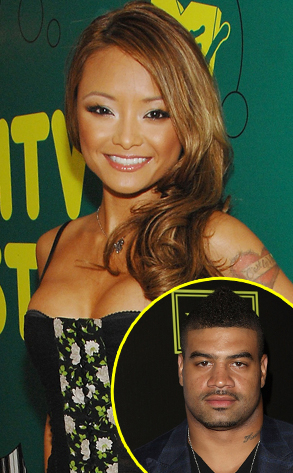 AP Photo/Evan Agostini, Jason Merritt/Getty Images
Well that didn't take long.
Despite her best efforts to tweet a victory victory in the court of public opinion, looks like Tila Tequila won't get her shot in a court of law at San Diego Chargers lineback Shawne Merriman.
"After a thorough review...our office has determined there is insufficient evidence to prove beyond a reasonable doubt that any crime was committed," San Diego District Attorney Bonnie M. Dumanis said in a statement today. "This case is now closed. No further comment will be made."
The decision comes just two days after the D.A.'s office got the he-said, she-said case from investigators and about 24 hours after meeting with Tequila.