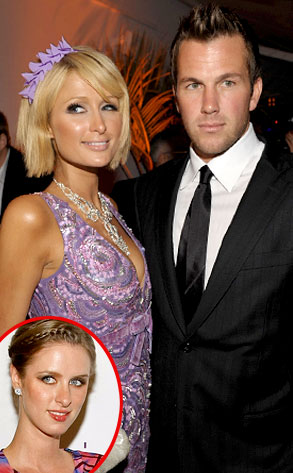 John Shearer/Getty Images; Jacob Andrzejczak/Getty Images
We kind of think Paris Hilton and Doug Reinhardt are a match made in celebutante history. She's from hotel parents, he's from frozen burritos. They both thrive on reality television and they're both, well, blond.
So, needless to say, we were excited when they reunited about a month ago after a brief hiatus because of something that happened at a bar (doesn't it always?). And yesterday, we were even more stoked when Doug told E! News they were "definitely stronger than ever."
But, alas, not everyone shares our sentiment.
When we asked Nicky Hilton Rothschild at the Charlotte Ronson show at Mercedes-Benz Fashion Week if she was happy about them reuniting, she told us flat out.
"Ummm…no," she bluntly stated with a very straight face.
Yikes! Tell us how you really feel.