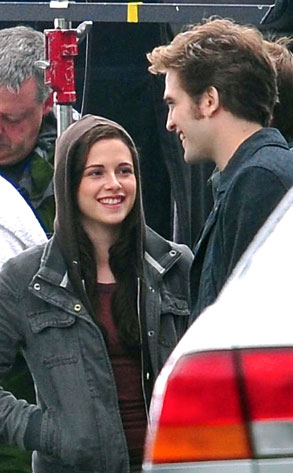 INFphoto.com
Our Robert Pattinson and Kristen Stewart public appearance is almost here! While we already predicted the PDA between the two will probably be kept to a minimum, trust us, Robsten's relaysh is nothing short of great.
Yes, the happy couple are absolutely fine, we can assure you, which is why we can't help but hold out a smidgen of hope there will be some grand "we're in love" gesture. Call us romantics. Call us fools.
We're, of course, aware of the drama surrounding the Missing Rob Seating Card, but that's because it's still up in the air as to where R.Pattz's adorable derrière will be parked.