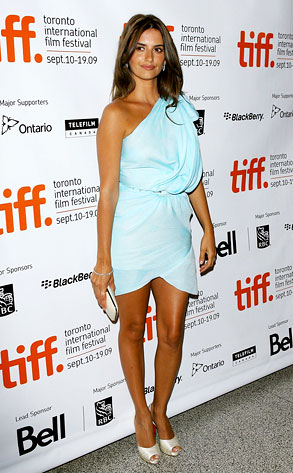 Michael Tran/Getty Images
Sorry, Penélope Cruz, we have to talk about your uterus.
So rumors have been going around for a while now that the Spanish star is pregnant with Javier Bardem's child.
It hasn't helped her case that she's been lying low this summer and wearing normal clothes (gasp!).
No official confirmation or denial has been issued. Otherwise, we wouldn't be here speculating about some dress she wore last night to the Toronto International Film Festival premiere of her new film Broken Embraces...