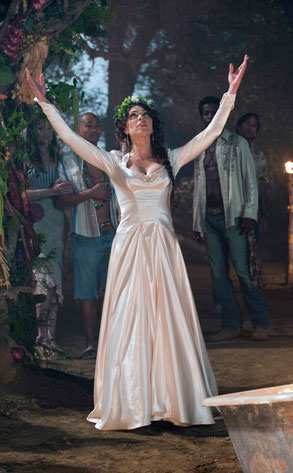 PRASHANT GUPTA/HBO
Michelle Forbes doesn't hold back when saying how she feels about True Blood being pretty much shut out of this year's Emmys.
"Excuse me, but f—k awards!" says Forbes, who plays the very evil but deliciously sexy Maryann Forrester in the hit vampire series.
"That's not where the glory is. The glory is in the audience," she adds. "That's who we tell the stories for. It's not for, with all due respect, the critics and not for the awards shows, but for the audience."
And as we all know by now, True Blood not only has a loyal and dedicated audience (me included!), but…