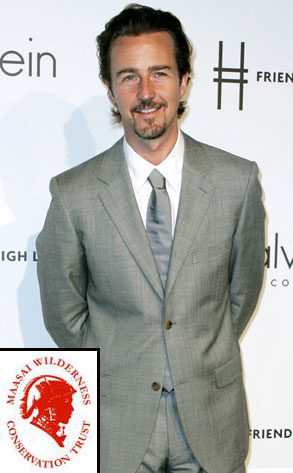 Donna Ward/ Getty Images
Fight club is so 1999. Edward Norton's now forming his own running club.
The 40-year-old Hulkster has announced he's lacing up with three Maasai warriors to run the New York Marathon on Nov. 1 as part of an effort to raise funds and awareness on behalf of a Kenya-based conservation organization.
"We came up with the idea of raising funds by fielding a team of runners because the Maasai are born runners, runners as a matter of culture and heritage," says Norton. "I've never run a marathon before and the difficulty of it is both intimidating and motivating, especially when it's for a cause like this."
Norton, who confirmed earlier this week that he'd guest star on the new ABC show Modern Family, and the tribesmen will lead a team of 30 runners in the 26-mile trek to promote the Maasai Wilderness Conservation Trust, which benefits the Maasai people and the fragile ecosystem they inhabit.
Run, Eddie, run.