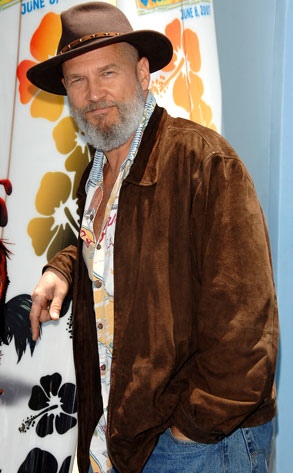 AP Images / Kirkland
This could be awesome.
Jeff Bridges, forever beloved as The Dude in The Big Lebowski, is in talks to reteam with the Coen Brothers on a remake of True Grit, reports Variety.
The original 1969 version won John Wayne his very first Oscar.
Based on Charles Portis' sublime and hilarious novel about a young woman who enlists a drunken U.S. Marshall named Rooster Cogburn to avenge her father's murder, the Coen's version is said to be truer to the book, which is told from the woman's comically single-minded POV.
The timing could be just right, as Bridges seems on a roll with Iron Man and his Dude-esque turn in The Men Who Stare at Goats with George Clooney. The Coens also have a new film A Serious Man.
And if doesn't work out, they can always go bowling.