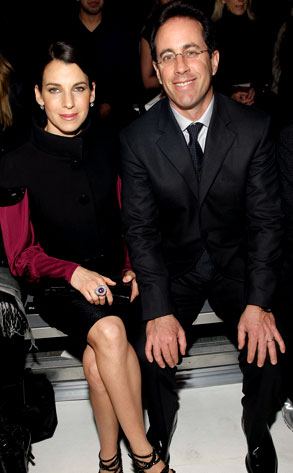 Jemel Countess/WireImage.com
Turns out there was still room in the mashed-veggies market for Jessica Seinfeld.
A judge on Thursday threw out a lawsuit brought by the author of a for-kids cookbook who accused Jerry's wife of ripping off her handy-dandy ideas for getting young ones to eat their vegetables and other oft-rejected healthy stuff.
Saying that the two books, Jessica's Deceptively Delicious: Secrets To Getting Your Kids Eating Good Food and plaintiff Missy Chase Lapine's The Sneaky Chef: Simple Strategies for Hiding Healthy Foods in Kids's Favorite Meals, are "very different," U.S. District Court Judge Laura Swain ruled that Lapine had neither a trademark nor copyright-infringement case against the Seinfelds.
Most notably, Jessica Seinfeld's book is "bright and cheerful, full of different colors and various patterns," while Lapine's is "a dry, rather text-heavy work."
Swain opted not to decide whether Jerry Seinfeld is reliably hilarious or actually malicious, saying Lapine's defamation complaint against the comedian over jokes he made about her on The Late Show With David Letterman is a matter for a state court to decide.
Despite that bit of uncertainty, all of the above sounds pretty appetizing to the Seinfelds so far.