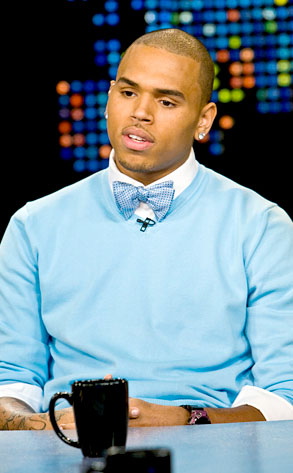 Peter "Hopper" Stone/CNN
Chris Brown is more than willing to take out the trash—that is, as soon as somone assigns him the job.
Any day now the disgraced R&B star is due to begin serving 180 days of community labor in his hometown of Richmond, Va., as mandated by his probation senentence for beating up Rihanna.
A spokeswoman for the Virginia Commonwealth's Department of Corrections would not confirm Brown's exact start date nor that he had been assigned to a work detail.
And contrary to a media report, she stated that corrections officials are still reviewing the paramenters set up with authorities in California, where he pleaded guilty to assaulting the "Umbrella" singer as part of a deal to avoid prison.
Here's hoping they figure it out. And soon.