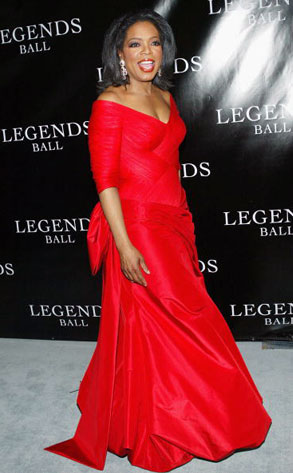 Frederick M. Brown/Getty Images
She already hosts an über-successful talk show, so is it any surprise Oprah's been tapped to host fashion's biggest fete?
The Big O is teaming up with Vogue editor-in-chief Anna Wintour for the Met's Costume Institute Gala on May 3.
She's definitely in good company. Last year, Kate Moss and Justin Timberlake had emceeing honors. The annual fashion soiree always brings out the A-listers clad in their craziest couture.
It sounds like Oprah's already working on her fitness for the big event...