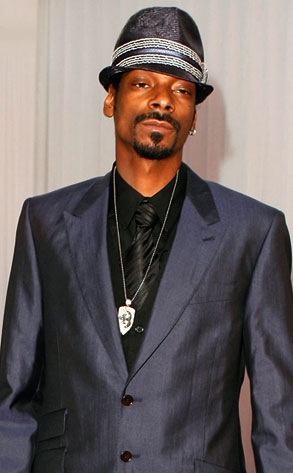 Jeff Vespa/Getty Images
Snoop Dogg paid tha cost and is now tha boss.
His Highness has been named the inaugural "creative chairman" of EMI Music's Priority Records.
Snoop's been charged with developing new talent for the legendary rap label, which will also release his upcoming Malice N Wonderland. The rap superstar will also supervise special legacy releases to coincide with Priority's 25th anniversary in 2010. Aside from Snoop, the label and its ancillaries distributed seminal albums from the likes Dr. Dre, Ice Cube, Ice-T, Master P and Easy-E.
"It's a new partnership, a new Priority Records, and a new Snoop Dogg," says the rapper. "The Creative Chairman...the Boss Dogg...the Dogg Father."
We're not sure how Priority's new music will turn out, but the label will definitely be smokin'.