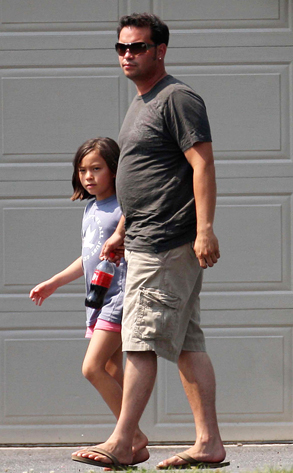 INFdaily.com
Jon Gosselin's casual Saturday took a turn for the worse when his "family day" was disrupted by a minor disaster.
Gosselin took to Twitter late last night to explain the reported ambulance antics: "just to clear up any faulty reports:my grandmother did in fact fall in my driveway but she'll fine," Jon tweeted. "Thank you for all of the concerned calls."
An ambulance and patrol cars were sent to the Gosselin's Wernersville, Pa. home late Saturday afternoon, reports People. "I received a dispatch to go there, an elderly female fell," says an officer on the scene. "She was transported to a local hospital."
While the extent of her injuries are unknown, Jon's earlier tweeting activity seems to insinuate that the elderly Gosselin is a-ok. "Family Day!- Kids got to play with their grandparents, great grandparents," wrote the reality dad an hour before addressing the fall. "so great to see so many generations together :)"