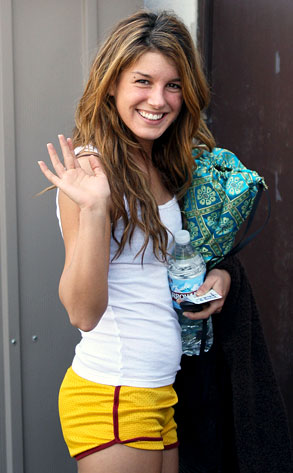 Flynet
When the new season of 90210 premieres on Tuesday, we'll find Annie (Shenae Grimes) still dealing with her prom night hit-and-run.
But that's not all she's going to have to worry about.
A beach club party hook up with West Beverly Hills High School senior and football star Mark Driscoll, played by newcomer Blake Hood, leads to a scandal that appears to have been ripped from any number of Hollywood headlines.
"We get together and I do something I shouldn't have done," Hood tells me.
Uh-oh.
Read on for more of the dramarama details...